Dapp's Memphis Durand competes at Alberta Summer Games
---
---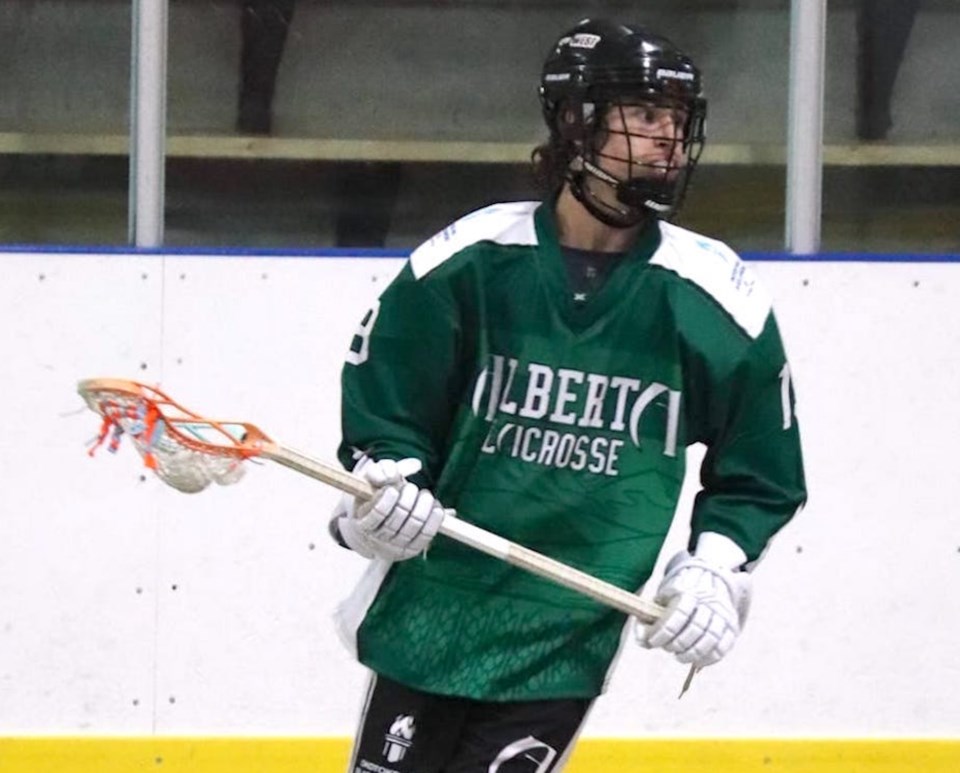 ---
Source: Westlock News - Kristine Jean
WESTLOCK — Memphis Durand's first Alberta Summer Games experience was one he won't soon forget.
The 14-year-old lacrosse player from Dapp competed in Games held July 21-23 in Okotoks and Black Diamond (Diamond Valley) and despite not bringing home a medal, said it was an amazing event.
"We played pretty hard. We had some close games," said Durand, noting he was proud of his team's efforts. "It was really a challenge because you're playing the best kids in Alberta."
Eighteen players, including two goaltenders were on the U15 Zone 6 lacrosse team, who Durand said faced some pretty tough competition in their four games that included a 19-6 loss, a 9-2 win, and two back-to-back 11-3 defeats.
"The coaches had seen me play and were wondering how I could help out their team," said Durand, noting he began practising with the team of 13 and 14-year-old players from across the Edmonton shortly after he was recruited.
Durand, who grew up playing the sport as a member of the Westlock Rock and now plays for the Parkland Posse, said he was amazed by the scope and scale of the event and added it was "really well organized" with hundreds of athletes, volunteers and event staff.
In addition to an opening ceremony, they also held a gala for all the athletes, he noted.
Durand said he hopes to continuing playing lacrosse as he enjoys the pace and competitiveness of the sport.
"It's such a fast-paced game where you always got to be at the top of your game and it's just so competitive once you get to those higher-up leagues," said Durand. "I'm hoping to see where it can take me. There's definitely been a lot of older players that I've looked up to and coaches that have helped me become a better player."