Brittney Howse Heading to U22 Team Alberta
---
---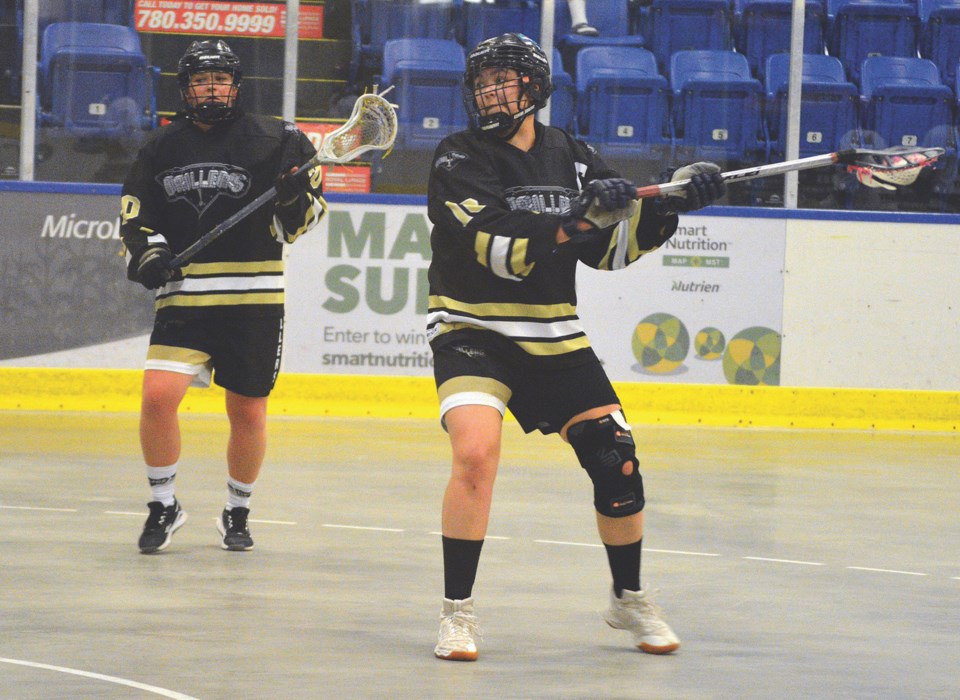 ---
From the Westlock News
WESTLOCK - Westlock's Brittney Howse is hoping to end her junior lacrosse career on a high note when she makes her second appearance at the U22 Junior Women's Box Lacrosse championships Aug. 14-20 in Regina, Sask.
The five-day tournament will feature junior aged players 18-21 on teams from across the country, including Team Alberta, which Howse, 21, is representing for a second time since making the U17 team for the 2018 national championships in Halifax, Nova Scotia where she won a bronze medal.
"I want gold. That's what I want to come home with," said Howse. "I think we have a really good team and I'm confident we can get there."
Robin Finley, who was Howse's coach in 2018, will be behind the bench again this year and recruited her for the tournament.
"They were doing tryouts … and Robin reached out to our (Drillers) team and asked about a few of our players including myself," said Howse, noting experience and success at the national level previously will help her prepare for this event. "Having the same coach, I'll know what he wants from me, how practices will look and what kind of training I need to prepare."
Leading up to the tournament, Team Alberta players came together for several weekend and mid-week practices, which helped create some team chemistry, noted Howse, who is thrilled to have another opportunity to play with Team Alberta at the national level.
"I'm very excited. When I was on the midget team it was only the first (level) year they had a Team Alberta," she said. "For my second midget year I wanted to try out again but they actually got rid of the (midget) program for women and they were only doing the bantam level so I didn't think I would have the opportunity again to play for Team Alberta."
Following nationals, Howse said she is considering helping form a senior women's lacrosse team in the region and "would love to coach." As her junior playing days are nearing an end, she recalled some stand-out moments over her 14-year career.
"Our prior provincials in 2022 felt the most fulfilling," she said. "Coming into 2022, we really worked hard to get to those provincials and even though we lost the bronze medal game (by one point), by the way we played we should have won. It was a bitter-sweet feeling because we knew we played well enough (to win) that bronze."